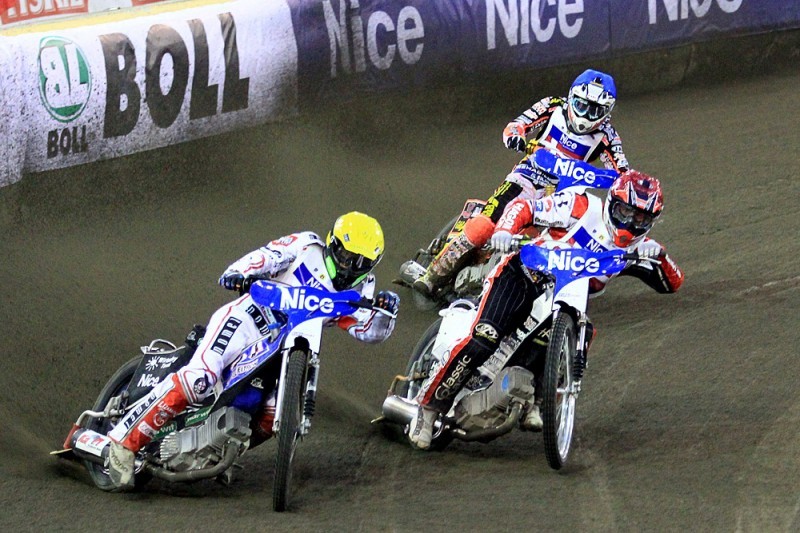 Boll on Eurosport Speedway Best Pairs competition!
First Speedway World Pairs Championship took place in 1970 in Malmoe, Sweden. Swedes are also the originators of the tournament. Over the years the tournament has evolved and changed its form. The last one took place on July 31th 1993 on the track in Danish Vojens. The Swedes achieved success, and on the podium there were also Danes along with the Americans. In this last event there was also the Polish team and the best was Tomasz Gollob, winning with 15 points. During these 23 years these championships were held in Poland as many as seven times.
On June 8th, 2013 in Torun the Speedway World Pairs Championship was reactivated as Eurosport Speedway Best Pairs. Although this event was not official, the Poles were successful, gaining victory! In our team there fought Tomasz Gollob, Adrian Miedzinski and Jaroslaw Hampel with the following results:
I. Poland - 34 points. + 7 points. in the final
11 Tomasz Gollob - 14 (4,0,2,3,2,3)
12 Jarosław Hampel - (-, -, -, -, -, -)
20 Adrian Miedziński - 20 (3,4,4,2,3,4)
The competition was passionate, riders were implacable and the rivalry almost spectacular. Lots of excitement on the track. We are waiting anxiously for the next event. We hope, the official one, this time.