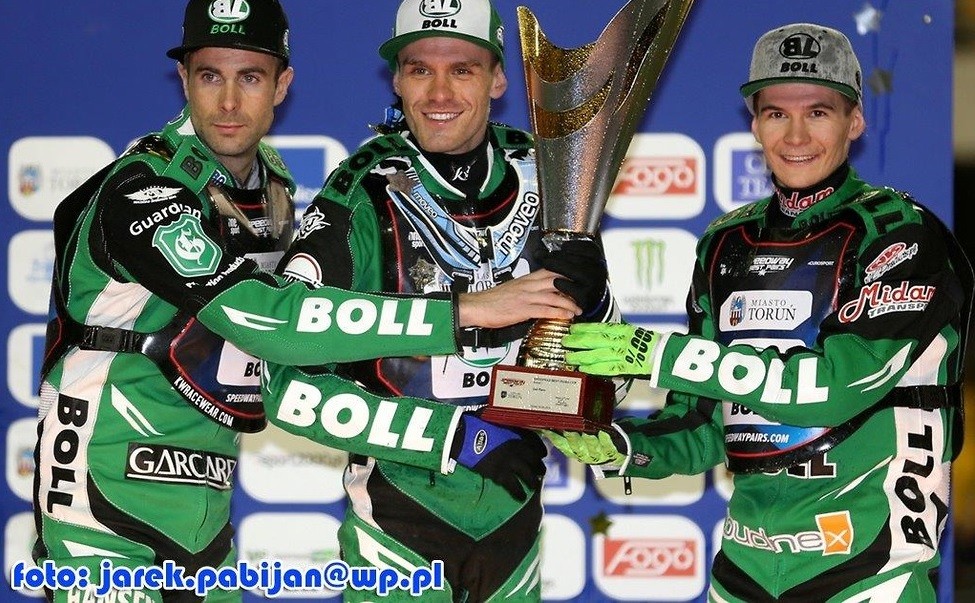 Speedway Best Paris rund I
This year, the Best Pairs Speedway changed the formula teams will compete for sponsorship. During each round will compete for points teams: Team Boll, Nice Racing Team City, Fogo Power, Trans MF Pro Race Team, Eport2000.pl Team and Monster Energy Team. The inaugural round was held on 02 04 2016 in Torun Motoarena. The competition abounded in many attractions - a spectacular setting, fans gathered in the stands, excellent weather, and the fight on the track, falls, dramatic fate of the final.
This Saturday the audience looked really interesting spectacle. Hard fight between teams Monster Energy Team and our team is settled in a thrilling finale, where as a result of a defect motor Martin Vaculik Boll Team took second place behind wspominanym Monster Energy Team in third place team stood eport2000.pl Team.